Check for the Latest BIOS Updates
BIOSAgentPlus safely checks to see if a newer BIOS Update is available for your computer and provides instant access to your detailed BIOS and driver report.
References
I have many inter+national customers and partners:
Banks
Authorities
Universities
Mainboard manufacturers
Hard-/software/electronic manufacturers and component suppliers
Automobile manufacturers
Research laboratories
Space agencies
Military institutions
Several companies and large concerns
and last not least many other customers, whose feedback you could read here.
I am particularly proud on it that customers from world-wide over 65 countries took up my service, as well as on the extremely positive recommendations in hundreds of inter+national specialized web pages.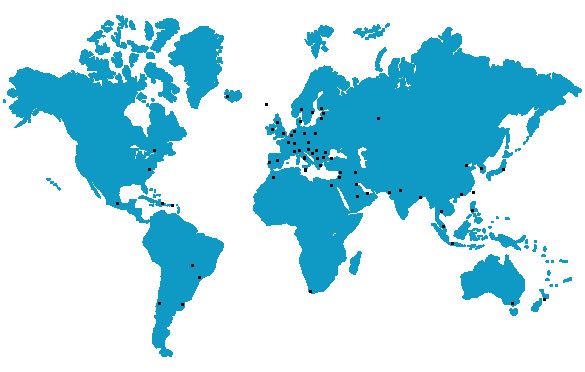 Every single point shows the capital city of every customers state, and not our customers residence.
Argentina, Australia, Austria, Bangladesh, Belgium, Bosnia-Herzegovina, Brazil, Bulgaria, Canada, Chile, China, Combined Arab Emirates, Croatia, Denmark, Dominican Republic, Egypt, England, Estland, Faroeer Islands, Finland, France, Germany, Greece, Hong Kong, Hungary, Iceland, India, Indonesia, Iraq, Ireland, Israel, Italy, Japan, Kuwait, Lebanon, Lettland, Luxembourg, Macedonia, Malaysia, Malta, Mexico, Morocco, Netherlands, New Zealand, Norway, Pakistan, Philippines, Poland, Portugal, Puerto Rico, Romania, Russian Federation, Saudi Arabia, Serbia, Singapore, Slowakei, South Africa, South Korea, Spain, Sweden, Switzerland, Taiwan, Thailand, Turkey, USA